Intensive for a child with autism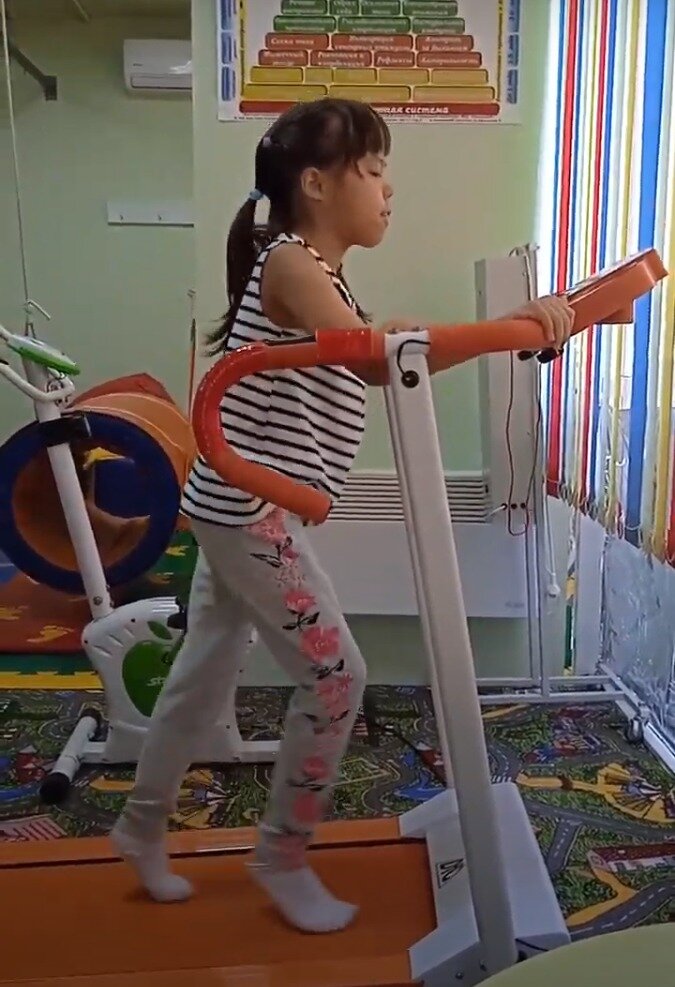 Good day to all! Today we will talk about intensive. I have long known about such a form of work as intensive, which assumes that in a short period of time the child receives a large number of classes. Ideally, diagnostics is carried out first, then an individual program is prepared, then the actual classes and at the end recommendations from specialists on further work. Intensive courses are especially relevant for those who do not have the necessary specialists in a city or another locality.
We didn't have such a problem and Alice attended classes with specialists regularly, there was no need for intensive training. This year, in connection with the construction of a house and moving into it (I wrote here about how our daughter with autism survived the change of place of residence), her classes were limited to school and home. Before the end of the school year, I thought about how to spend the summer holidays usefully.
75 km from our new place of residence there is the city of Slavyansk-in the Kuban, where the wonderful center "Sprout of Hope" is successfully operating. Not only have they gathered really very strong specialists under their roof, they have also won a presidential grant and are now conducting rehabilitation courses for children of the Krasnodar Territory for free. Imagine how well done! Of course, I jumped at the opportunity. I called up, signed up for July and went to the social service. In the social network, I wrote a statement that we want to go to this center for a free course, provided the necessary documents and we went.
We had two options, either we go back and forth every day (it took from 1h 10 min to 1h 30 min on the road in one direction, depending on what time we were going), or we rent a house directly in Slavyansk and live there for 24 days. We settled on the first option, because it turned out to be easier for us, I love driving, Alice tolerates the road perfectly, the weather is good, and no one has canceled household chores. So, we decided that we would drive every day.
On the first day we filled out the necessary documents, a questionnaire, I told about what Alice can do, what we are working on now and what we are not getting. And we went to the specialists. Of course, the first day was diagnostic, I told the specialists about Alice, they conducted a lesson, got acquainted with her and identified her capabilities.
On average, Alice had 4-5 classes a day (the program is designed for 24 days of 3 classes a day) and we finished it 5 days earlier. It was more convenient for us, since Alice is quite good at studying for several hours a day and coming for 3 hours, spending 3 hours on the road is quite convenient.
Alice had classes:
speech therapist-defectologist;
psychologist;
social worker;
correctional teacher;
adaptive physical education;
massage;
logorhythmics.
Group classes were also held, but we did not get to them in time.
In addition, the TANK is included in the program, but Alice does not have a normal EEG (EEG is required during sleep, we only have it during wakefulness and only 10 minutes).
About specialists.
I really liked all the specialists and teachers. In general, I love the people who work in such centers, 95% of them are wonderful people, very positive, optimistic and creative. After each lesson, they always told what they did, what Alice did, what didn't, and how to work with it. Alice also really liked it, even if she was in a bad mood or she was tired and whimpering, she still studied. Basically our goals were:
Work on large and small imitations;
Speech imitation;
Development of fine motor skills;
Stimulating speech (in the sense of motivating the daughter to use speech);
Removal of muscle tone in the legs (Alice is still walking on tiptoe, so far nothing helps).
And there is a result, Alice began to use the word "give" instead of "mom", which she had for all occasions. She began to stand on her heel during classes (work should be continued, because in ordinary life, she still stands on tiptoe). A lot of progress has been made in imitation, she began to repeat actions, this is a great progress for us.
I am very pleased that we got to such an interesting and useful course and I am very grateful to the head of the Sprout of Hope center that she messed up with the grant (I understand that it is not easy to get a grant, it requires considerable effort, time and nerves) and we had the opportunity to get so many necessary classes for free.
We will definitely continue to visit this center, of course, not on a regular basis, after all, 70 km is a long distance for daily classes, but already in August we plan to come to the second free course (you can use this opportunity twice a year).
Once again, a free rehabilitation course is only for residents of the Krasnodar Territory, of course, classes are also held for everyone else, but on a commercial basis.
We haven't been to classes with a sensory development specialist yet, but we've heard such wonderful reviews about him that we definitely want to get to him.
In general, this format had a very good effect on Alice, she mobilized, gathered herself and did a great job. I see that she liked it, I see that she was interested in being understood and she is trying to explain what she wants. Her interests change, she can do a lot on her own and a lot of what I give her is already too weak for her, she needs more and more diverse and more complicated. And the recommendations that were given to us are very important to me, because I understand that my knowledge is no longer enough.
For those who will be interested in what documents I collected and provided to the social service:
child's birth certificate;
passport of one parent;
SNILS of the child;
Parent's SNILS;
Certificate of disability;
IPR (individual rehabilitation program, which is issued together with a certificate of disability).
In the event that the child does not have a disability, then instead of the last two points, the conclusion of the PMPC on the need for classes is necessary.