Two weeks of homeschooling. An autistic child and a school.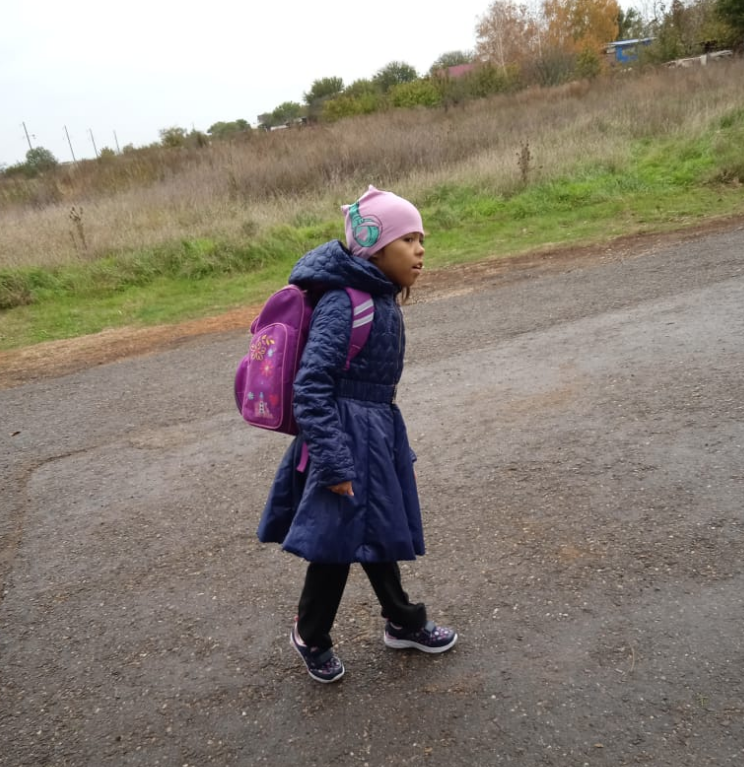 It's been two weeks since Alice switched to homeschooling and changed teachers. I want to share my impressions of the new form of education. First of all, of course, impressions from the teacher. Stories about how we got to homeschooling here, here, here and here.
Alice goes to school with pleasure. Although, even before that, despite the fact that she left school with tears, she went forward with joy. Only now she herself shows a desire to go to school. The other day, while we were trying our hand at construction and hemming the rough ceiling, and she was sitting with her grandmother, she began to get ready for school. She put a briefcase on her shoulders, put on sneakers on her bare feet and asked her grandmother to open the door. She had never had such zeal before.
We are doing our homework. Yes, now Alice is assigned a job at home. This makes me extremely happy. We usually do it in the evening when we return from construction. I won't say that we spend a lot of time on this, but we repeat and consolidate the acquired skills.
The daughter accompanies the teacher. The first time I was very surprised by this. After the end of classes, Alice comes to me with the teacher, where the latter tells me what they did today, what happened, what is worth working on. After that, we say goodbye amicably and stomp in different directions, we get into the car, and the teacher goes back to school. So, on the second day, Alice did not get into the car until the teacher entered the building. She looked after her, sometimes waved her hand, as I wave to her when I see her off to school. And only after she disappeared into the building, Alice calmly sat down and we drove home. Now it's a tradition.
Alice began to control the correct grip of the pen herself before starting the letter. Previously, she could take the pen correctly, or she could take it incorrectly, while it did not prevent her from writing. While doing one of the homework assignments, I noticed that Alice took the pen incorrectly, looked carefully at her hand, corrected the grip and only when the pen took the correct position began to write letters. This is a very important acquisition, another victory in the piggy bank of her victories.
Alice continues to be in class with the guys. For example, yesterday she went to a music lesson, only she was there with a teacher who acted as a tutor for her. In addition, she attends physical education classes. This is also very pleasing, because socialization is a very important aspect of development.
In addition to working with the teacher, Alice attended a class with a school defectologist. The following week, she invited me to a consultation so that we could work in tandem. I also liked the defectologist, she is strict, it can be seen right away, Alice failed to "push through" her and she worked very productively in class. I will definitely share the results of the consultation.
Of course, there are disadvantages. Three days a week is still not enough, in my opinion. We need to look for something to occupy Alice for the remaining two working days, otherwise she falls out of the rhythm for four weekends. So many weekends in a row is very relaxing. Therefore, it is necessary to come up with some useful and interesting pastime.
Two days a week we arrive at 10.00 and on Wednesday at 14.00. If the time before lunch is quite comfortable, then the afternoon is not very convenient. Disappears almost all day. You can't really go anywhere before lunch, and you don't have time in the evening. In addition, Alice's performance is much better in the morning. But this is not critical, so we are getting used to the new schedule for now.
So, there are still more pluses than minuses. Time will tell what will happen next. So far, I am glad that Alice likes going to school, that she has found a common language with the teacher and has made her first successes in school activities.
Friends, I wish you all success and excellent teachers. Subscribe to us, leave comments, share your victories, big and small.