How do I choose a school for Alice. An autistic child and the school.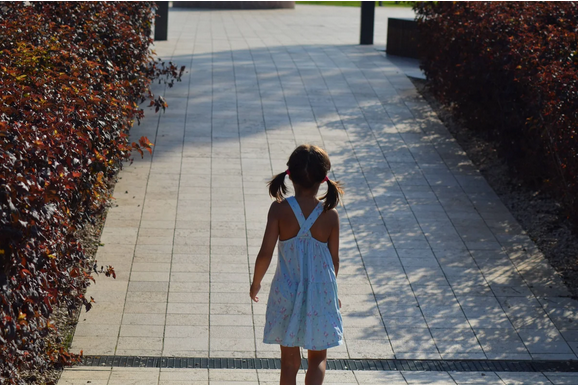 It seemed that only the situation in the kindergarten had settled down, Alice was happy to go there, the process was established and you can relax, as the school began to approach at a reactive pace. The last year of Alice's stay in kindergarten was tinged with bitterness for me that I had to say goodbye so quickly to a wonderful team of specialists, to my daughter's friends, with whom we had already established joint activities, and to my parents, because we had already made friends. I'm the mother who collects money for gifts and other nonsense, buys flowers and organizes holidays and greetings. I enjoyed doing it, felt needed, and was actively involved in the band's life. My husband laughed at me and said that when Alice graduated, the other parents would be relieved.
Closer to the new year, our defectologist advised to pass the pmpk Commission before school in February in order to have time to submit documents to the school in may. We began to pass a medical examination, and in parallel I began to collect information on schools.
The options were:
School of type 8 in Dzhemete.
I have heard a lot about this educational institution, even before I started studying this issue. The reviews were different, but I mostly met with unpleasant ones. The ones that bothered me the most were the ones that told me how they were encouraged to homeschool. I still wanted Alice to go to school, communicate with children there, learn to be independent, etc.although, many teachers praised and I even managed to meet a teacher from this school, who came to our neighbors to teach their daughter at home. I liked the teacher very much, she told me about the school very sincerely and with great enthusiasm, and at that moment I decided that we would go to them. Another stone that tipped the scales in the direction of this school were the reviews of our kindergarten specialists. They went there in order to establish cooperation on the preparation and transition of preschool children to school. They spoke very warmly about the teachers and advised us to go there.
resource class in a secondary school in the village of Dawn.
This class first opened a few years ago, thanks to the efforts of parents. On the basis of a regular school, they allocated two classrooms (one for the educational process and one for sensory unloading), recruited children (I don't remember exactly how many, about 10 people) and started working. Classes are held three days a week (Monday, Wednesday, Friday). Teachers in the classroom are determined to work with such children, but there is little experience so far, parents were present with children in the classroom (in the past tense, since I write from the words of mothers of first-graders with whom I communicated, I can't say exactly how things are now) as Tutors. The difficulty is also in the fact that so far only one class has been recruited there and there was no understanding whether there will be another one in our year. In addition, being a tutor essentially meant that the learning process would be on me, since the program is again individual, which means home-schooled in the classroom. After listening to a few more not very good reviews (not about the attitude to children, but about the quality of training), I decided that this is not our way.
Secondary school option of home education.
I didn't consider the option of sending Alice to a regular school or a regular class. A child who does not speak and does not understand speech very well, has problems with arbitrariness and attention, not only will not be able to study according to the standard program, but will also interfere with other children's learning. I wrote about how I feel about inclusion here, and I will not dwell on this in detail. I can only say that everything is very individual and it is important to soberly assess the capabilities of your child. Therefore, in General education schools only home schooling. Take your child to individual classes with a teacher several times a week, or arrange home training with a teacher from school. Here I was also stopped by the fact that the teacher of a secondary school does not have special training in working with children with such diagnoses as Alice.
Boarding school of type 8 in the village of Suvorov-cherkesskiy.
I haven't heard bad reviews about this school. I pestered my parents with questions in the queue for pmpk, asked in social networks and messengers, everyone said that the school is good, the atmosphere is like in a big friendly family. And the learning process is established there, they teach thoroughly, and not carelessly, and social skills help to master and teach plant growing and floriculture.
Private school center "St. Sofia".
There are good teachers here, classes are held three times a week. Class one, children up to 10 people. The lessons are interesting and not ordinary (a lot of attention is paid to the development of creative abilities, social skills, sensory development, etc.). in this case, we would have gone officially to family education and unofficially went to this school. I was stopped by the fact that the class has been working for the third year, a new class was not recruited, and to go to children who have gone far and will continue to go is not very effective. And one more thing, if at some point I do not have the money to pay for this training, then Alice will remain in family training, and I may simply not be able to cope with this, after all, I am primarily a mother, not a teacher, and I understand that I often feel sorry for her and make allowances, which is not good.
So, I have 2 schools left to choose from (option 1 and option 4).
I visited both in the spring.
At the school in jemet, the head teacher tested Alice and said that she was suitable for them. At this moment, Alice, who was already tired and wanted to go home, began to beat her chest with her palm. After that, I was told that if she had this behavior, she would be sent home until it passed. And in General, there were a lot of reasons to send her home. She didn't tell me how the training process was organized, saying that I would find out everything in September at the parents ' meeting. Who will be the teacher also turned out to be a terrible secret. How many lessons there will be, how the adaptation process will take place, and any questions remained unanswered. To be honest, I didn't like it. I concluded that if Alice went to this school, she would be home-schooled by October. By the way, most of the graduates of our kindergarten group who went to this school were also transferred to home education.
I liked it at school in Suvorovo-Cherkessk. I could bogey the Director and the head teacher that the behaviour of Alice can be different that the first few weeks until she is used to it she will cry and rush home, etc. calmed Me down, said he had seen it all, and bully them hard. We conducted a tour of the school, told how the training was organized, at the second meeting, the speech therapist tested Alice and we were told that they would be happy to accept us. At this school, I was concerned about another issue, since this is a boarding school, children are here all day from Monday to Friday, and I was not ready (and still am not ready) to leave my daughter for a week at school. Everything turned out to be simple, you can just bring Alice in the morning and take her home after school. I really liked it here. The approach, willingness to work with difficult children, focus on results and people liked it. This is what happens when you meet a person and realize that you are on the same wavelength, for example, it was in our kindergarten and I decided that Alice will study at this school.
What came out of this can be read in the next article.